Erotic massage salon in Kiev "Xena" invites you to feel the rest worthy of the emperors and kings of antiquity. Escape from the languishing everyday life and give yourself incomparable pleasure of relaxation from our gentle masseuses.
The interior of our salon
We are located on the street
Zhilyanskaya, 110
(near the Central Railway Station)
tel. +38 (068) 000-00-00
Erotic massage in Kiev erotic salon Xena
The main purpose of erotic massage is, of course, getting pleasure. But at the same time, you can find a few more useful points. Let's consider them.
1.Erotic massage relieves stress
In our fast accelerated pace of life in pursuit of success and material values, at some point in time we forget about ourselves. And our body begins to send us signals in the form of accumulated fatigue and stressful conditions. Erotic massage in Kiev can perfectly help you get rid of fatigue, feel complete relaxation. is a natural relaxation technique. During the session, you completely withdraw from the outside world and plunge into yourself, focusing your attention on pleasant sensations. The massage will fill you with strength and energy for further achievements.
2. Erotic massage relieves hangover
Many clients have told us that one of the best and quickest ways to get away from a hangover is to do an erotic massage. We recommend erotic massage as an effective and quick means of relieving hangover syndrome.
3. Erotic massage allows you to get new bright emotions and impressions
You can treat a trip to a massage parlor as an erotic adventure. Life becomes boring and gray without new bright emotions. Erotic massage can definitely invigorate you and raise your tone. And a beautiful girl will give you bright unforgettable erotic impressions. What could be better than beautiful erotica?
4. Erotic massage will help to reveal your sensuality and learn to better feel your partner
Erotic massage is the art of receiving and giving pleasure. This is an opportunity to express yourself through your body, to discover new emotions in yourself, to feel a partner. Not all of us know how to give and receive 100% pleasure. In our studio you have a chance to learn this thanks to the fact that you will fall into the hands of a professional master who is fluent in the art of relaxation.
5. Erotic massage as a form of leisure
Erotic massage can serve as one of the forms of original, pleasant and beautiful leisure. In our studio, you have the opportunity to have a pleasant time with a beautiful girl and at the same time benefit from a quality massage. Moreover, not only men, but also married couples like to spend time in this way.
6. Erotic massage can solve men's problems
Erotic massage may be prescribed to you to strengthen erotic health as a procedure for weak potency and other disorders in the genital area. We will help you solve your problems.
Kiev has known this type of service as erotic massage for a long time.

However, our salon is special, and we hope that our features will suit your taste.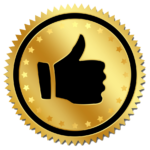 We stand for quality, not quantity
The priority of the King salon (Kiev) is high quality services, not a race for the number of visitors. We believe that the "conveyor belt" in such a field as erotic massage is simply unacceptable.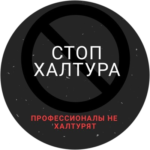 Away with the "hack"!
If a girl allows herself to complain to a guest about fatigue, lack of sleep, performs an erotic massage, so to speak, carelessly, she will not stay long in the Xena salon (Kiev).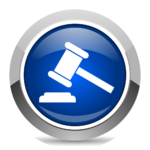 Your wishes are the law for us!
Are you assigned to a specific masseuse for a specific time? It is at this time and it is this girl who will be waiting for you!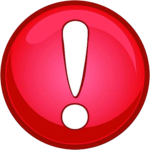 We do not impose anything
If appropriate, the employees of Xena (Kiev) can offer their guests any additions to the program or drinks from the bar. But this is just a suggestion! It does not oblige you to anything!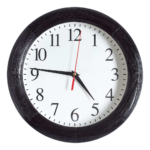 Working hours of girls online
The information on our website is updated several times a day, so you can easily find out who is working right now and when the masseuse you would like to attend will appear.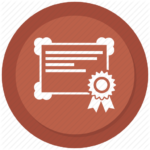 Certified specialists
All employees are trained in professional massage.

But, naturally, each of them has their own experience in such a field as erotic massage, and their own "zest".

Therefore, if you could not make your choice in advance, contact the administrator.

His task is to suggest which of the girls is best for you to get an erotic massage.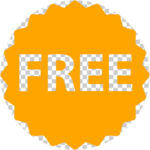 Free add-ons
In the salon "Xena" (Kiev) the following free services are included in any program: – full nudity of the girl performing erotic massage during the session; – a glass of cognac with lemon, tea-coffee, sweets; – disposable underwear and slippers.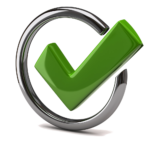 Without embellishment
We do not publish on the Xena website the photos of girls who do erotic massage improved with the help of graphic editors, as well as those who have worked with us before. Everyone you see is working in the salon at the moment.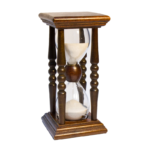 We value your time
If you think that the time of the session begins when you leave the shower, and ends when you go there, when the erotic massage is over, then you are absolutely right!

If you have to wait (which is extremely rare), this time in the "Xena" salon is added to the program free of charge.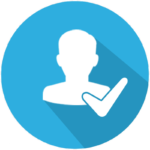 We respect your individuality
If you wish to keep secret something from your personal life or work, the girl will not touch upon this topic in conversation with you during the session.

Also in the "Xena" salon (Kiev) masseuses will treat your erotic fantasies and wishes regarding relaxation methods with understanding and respect.

Allow yourself to improve the quality of your life, discover the world of new pleasures with the "Erotic massage" service in the "Xena" salon!

About the types of erotic massage
I would like to say a few words about the types of erotic massage in Lviv, this wide list includes both classic massage with essential oils and massage that amazes with its tenderness and at the same time the strength and energy of our masseuses. Each of them is a professional in their field, whether it be oriental art, massage, Thai massage of individual parts of the body, or an erotic show. We are pleased to hear from our clients only warm responses and that our girls can do the best erotic massage in Kiev, but most of all we are pleased with the views of clients in which relaxation, satisfaction and pleasure are read. At your request, we can create a massage exactly as you imagined it, even if it is not in our standard program, all you need to do is just whisper about it to our masseuse. After all, the most important thing for us is the complete satisfaction and relaxation of our valued clients. Every day, mired in their routine problems, our dear Kievans torture themselves. The erotic massage salon "Xena" creates a secluded world where you can have a great rest from all troubles, enjoying sensitive touches and relaxing massage. Another great advantage that distinguishes us from other massage parlors is the gift massage. Order your friend, colleague or business partner an unforgettable seductive show. The touch of our masseuses will not only improve physical well-being, dispensaries for various diseases, but also give a surge of positive emotions in combination with complete relaxation. After such a reception or gift, any partner or friend will have only positive and vivid memories of our massage. Erotic massage is your island of pleasure and relaxation. Overstrain has a dangerous effect on the well-being of our clients, our massage will deprive you of this ailment and make you feel rest, vigor and relaxation. Royal VIP premium and Crazy Night deserve special attention in our programs. Royal VIP premium is a whole set of erotic massage, striptease, shower cocktail and all this is seasoned with the tart taste of expensive champagne. Crazy Night is our special eight hour offer for the most demanding clients. What does it include? This is a surprise, let us say only that this is an unforgettable erotic massage in Kiev that has no analogues in the city. It is almost impossible to describe in words the erotic massage salon "Xena", just as it is impossible to convey in words the delight of fine art. Convenient location in Kiev, attention and sensitivity of our masseuses, will plunge into the world of relaxation.
"Xena" is the place where you will meet all your desires in the world of relaxation!